RADIO is an unpretentious restaurant
At RADIO we have something at heart, which we try to show you through our courses. We are an informal restaurant situated in front of the old Radio House at Forum Copenhagen. Year around we use the best, seasonal ingredients so we can give you a gastronomic experience every time you come by.
We follow the seasons day by day. From the first rhubarbs in spring to the green peas in summer, to newly harvested chanterelles in fall and ending the season with the beautiful cabbages in winter. That is why we change the menu 12 times a year. The vegetables are our main focus when developing the monthly menu, and we always have at least on vegetarian dish. The vegetables have great many possibilities when it comes to flavor, texture and color combination, and that remains our constant source of inspiration when developing new dishes.
We do our best to ensure you having a good experience at RADIO, and we hope you will leave our restaurant feeling enriched, and at a price where you would want to come back soon again.
We are looking forward to seeing you.
  Michelin recommended in 2015 - 2021

  Part of White Guide 2019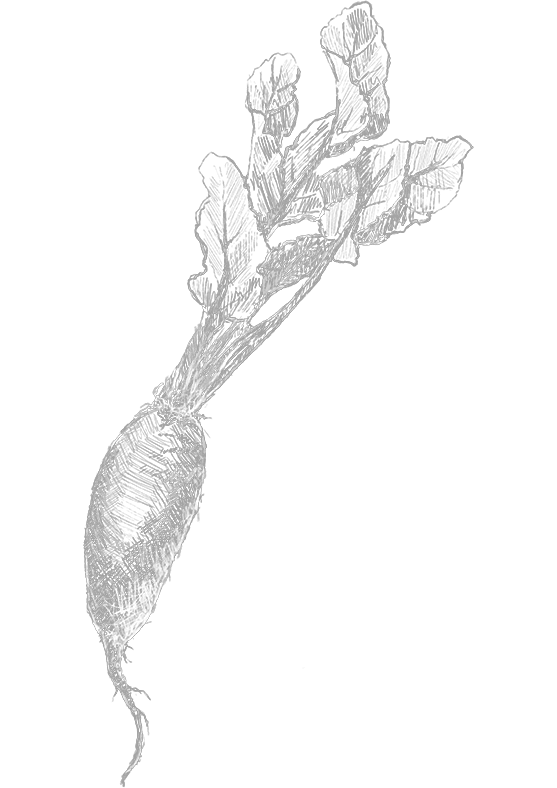 Menu
Apples - Yellow beets - Mussels

Sugar snap peas - Elderflower - Fish of the day*
Add Caviar 75,-

Pancake - Mushrooms - Cheese
Add Truffel

Pork - Potatoes - Whey*

Caviar - Corn - IPA**

Gammel Knas -Waffle - Blackberry**

Red berries - Poppy Seeds - Hay*

See menu